Well like i said i will keep you updated as to what books will be reviewed in the near future and here they are.
First of all the book im busy with now has been out for some time but i promised the author Stephen that i will review it the moment im back online.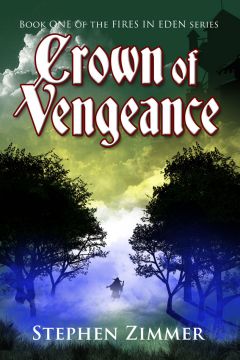 I have already started with this book and so far it is amazing, the review might not be out yet but i can already tell you - GET YOURSELF A COPY!
I cant wait to get this one over and done with just so i can put up the review and tell you exactly how awesome it is and to get my hands on the second one.
Stephens new book The Storm Guardians, Book Two of The Rising Dawn Saga is also available now, the release date was the 4th of June. Make sure to check it out as well. I will make sure to put up a review of Book 1 The Exodus Gate as soon as i can along with the review for the 2nd one as soon as i get it.
But if you want to know a bit more about this talented writer check out his homepage at http://www.stephenzimmer.com/index.html
In addition to Stephens work i will also be bringing out reviews on the following;
Spirit by Gwyneth Jones.
Naamah's Kiss by Jacqueline Carey.
And The Blue Demon by David Hewson.
This is not all that i have however, i also have a whole stack of additional books such as The Bookman, The Exodus Gate and several more but alas i am only human so lets not overdo it. i will get to each one in time.
Till the reviews are ready i will keep you updated with all the odds and ends i can come up with so,
Keep Reading and see you soon.